Equality Check's ARP tool saved us hours. I had the report structure already set and it was simple to create the final report.
Anne Therese Bogen — Head of HR, Thommessen Law Practice
We're trusted by some of Norway's leading brands

One platform for reporting teams
Understand and create your reporting taxonomy

Organise, collect and process data

Analyse, create & review

Purpose-built authoring tools

Automated data analysis is dynamically added to report

Help resources and best-practices

Publish & archive

Meet required documentation structure

High quality public report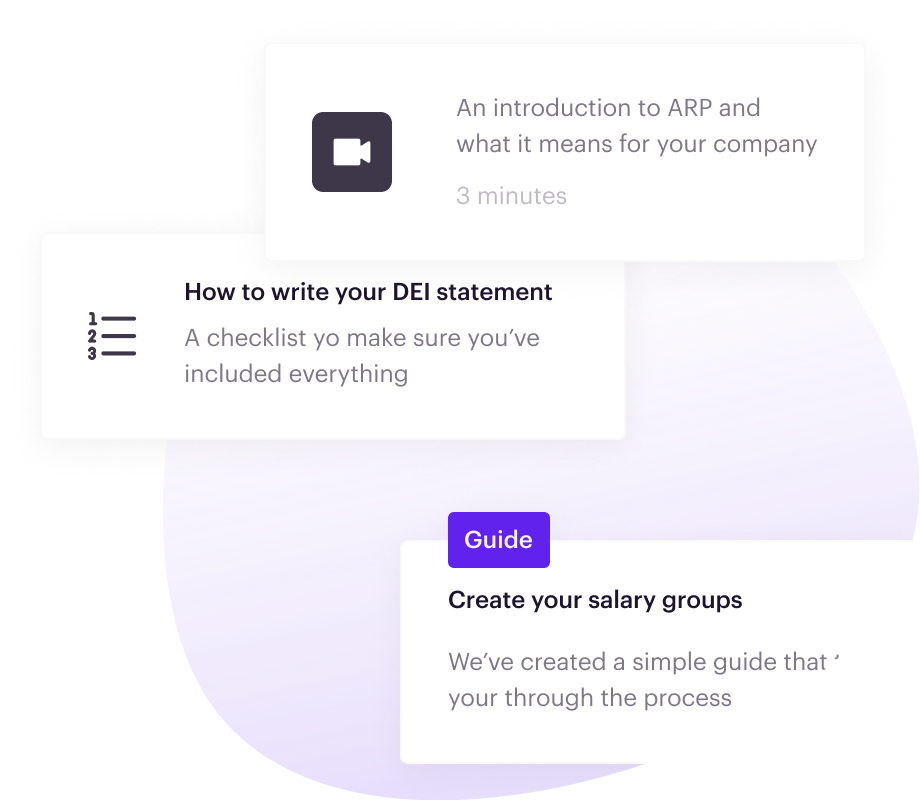 Multimedia help resources
Unique, market-leading expertise comes as standard
Expert consulting at your fingertips. Leverage a range of help guides, FAQs and resources tailored for every stage.

Best practices and proven methodology let you be confident of meeting the reporting standards.
Our expertise is always on hand
We've helped some of Norway's biggest brands deliver best-in-class reports since ARP was introduced in 2020. Our team has hundreds of hours of experience consulting and auditing customer reports, as well as consulting with LDO. This expert insight is the foundation of the self-service help resources natively built into the solution.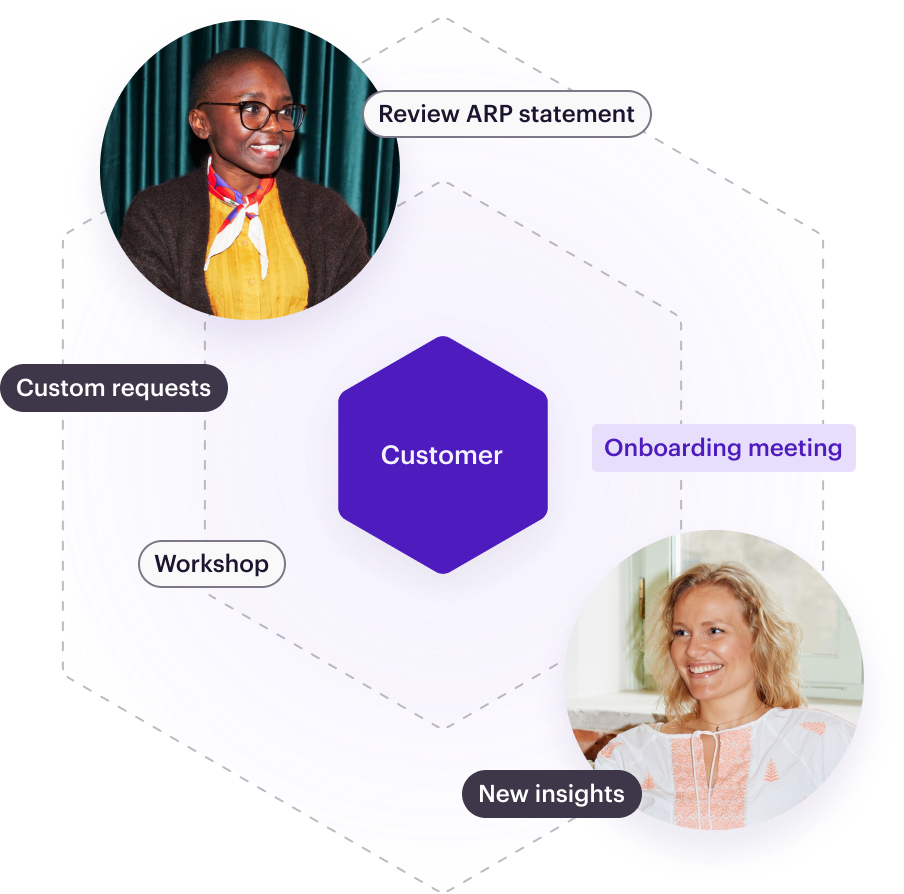 Meet our ARP experts, Kristine and Joy-Loi
They understand that reporting on workplace equality and diversity is about more than just numbers being crunched in a spreadsheet. They will:
Help you get onboarded so you're set up for success from the start.

Host regular virtual customer meetups to help you get the most from the solution and improve your reporting process.

Offer additonal consulting services on request.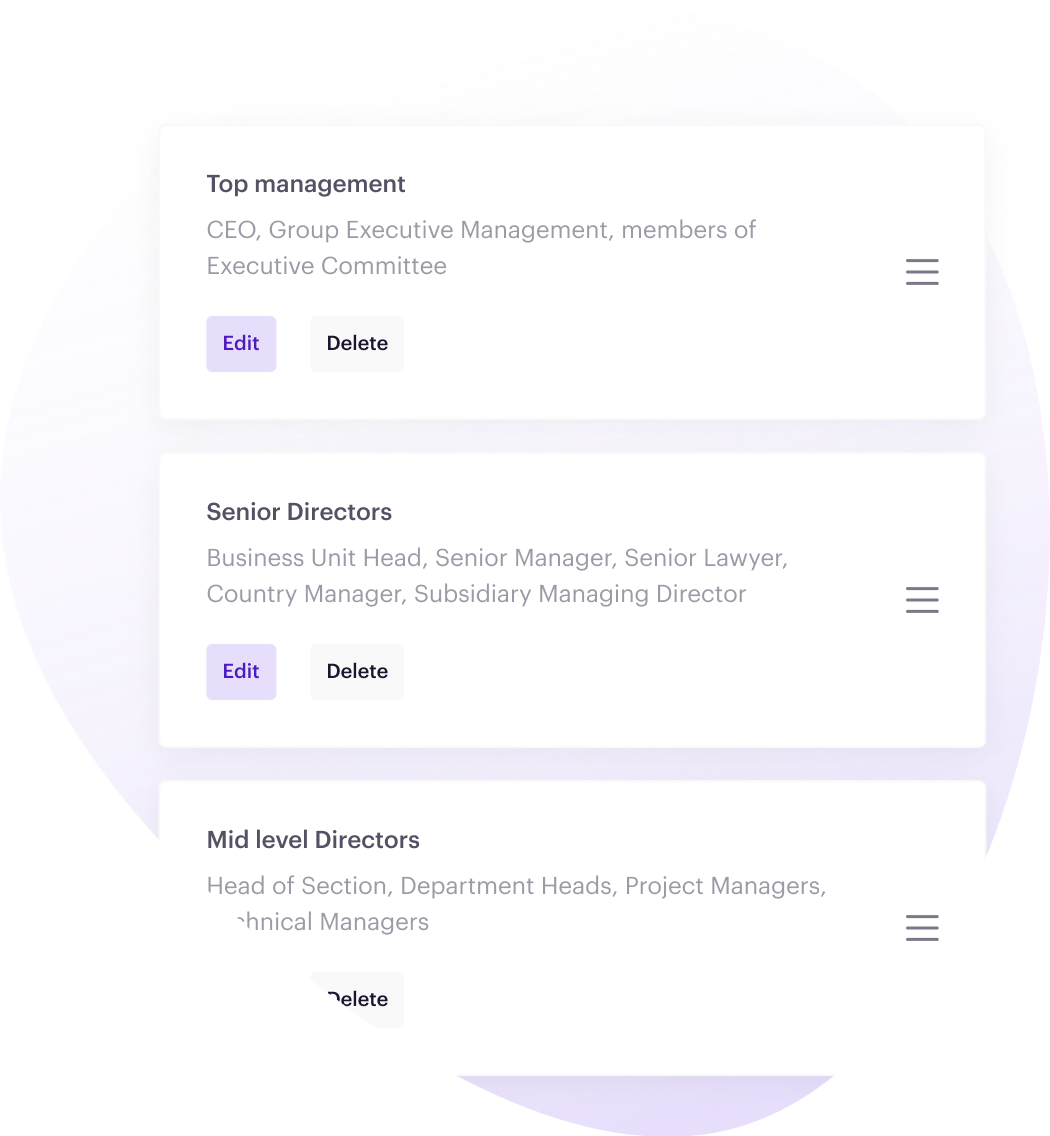 Get started faster with structuring your data
It's super simple to organise and structure your data.
Follow our proven methodology.

Map out your reporting taxonomy and understand how to srtucture your data (lønnskartlegging) with our digital tool.

Flexible salary options with simple or detailed reporting.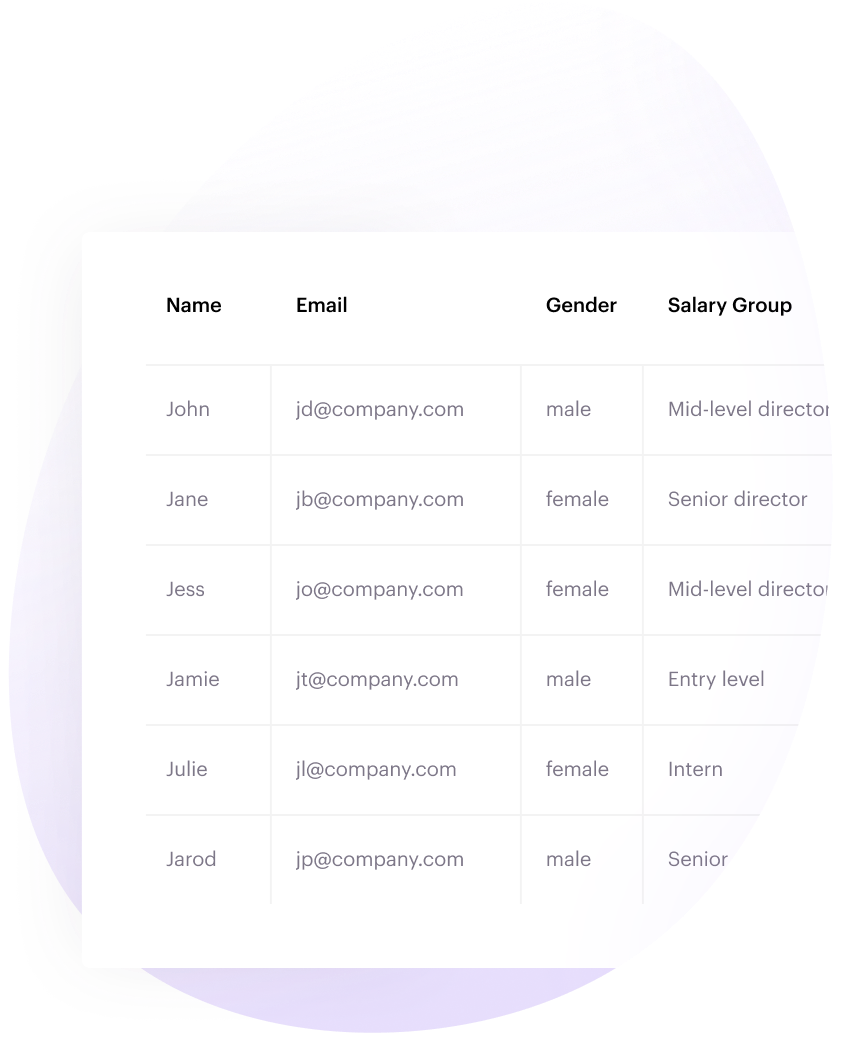 Data upload and processing
Excel templates + automated analysis
Save hours on data collection and data processing.
Smart Excel templates guide you on what data needs to be included and faster data input.

Automated data analysis mean there's no formulas or calculations to set up - the tool does it all for you.

Easy team collaboration - invite internal stakeholders to add the relevant data they have ownership of via the upload templates.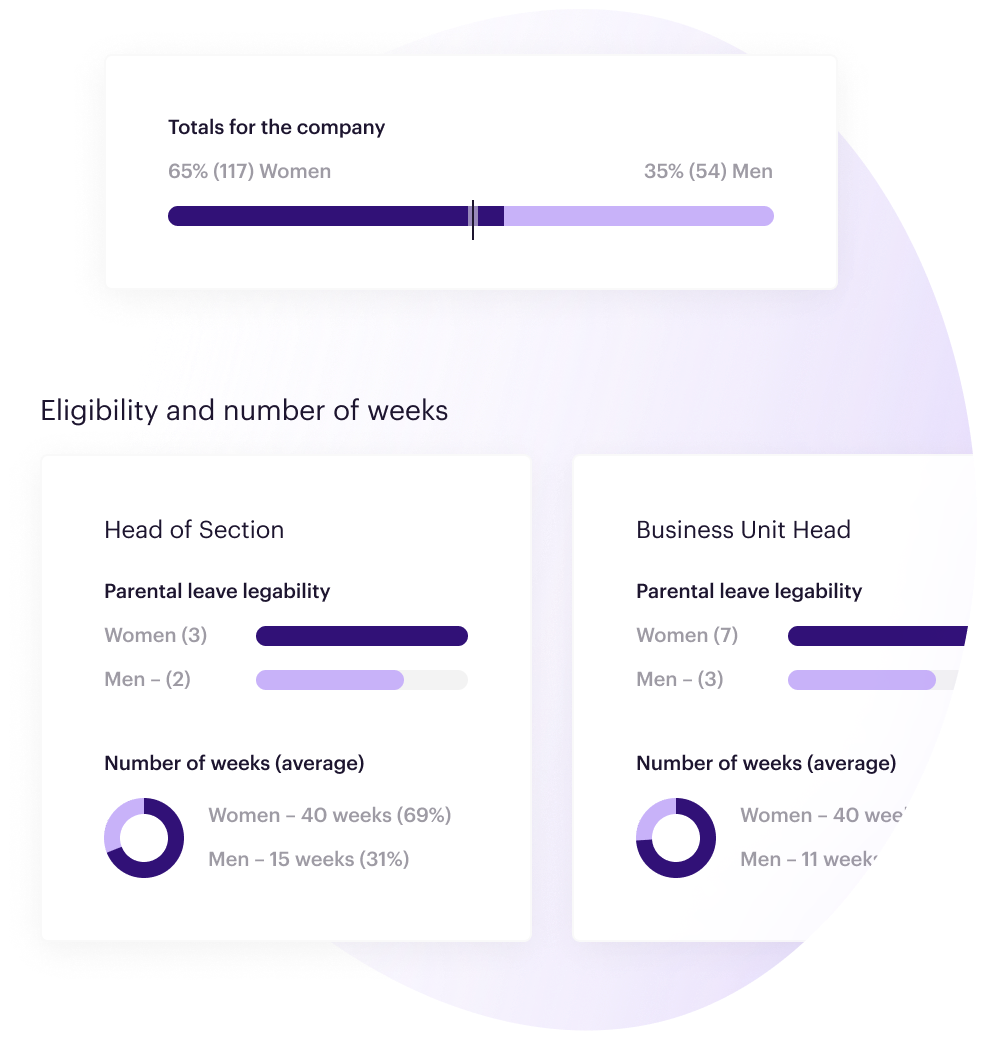 Authoring & publishing tools
Create and publish beautiful looking reports
Meet your board's approval with powerful authoring and publishing features.
Dynamic report creation. Formatting is automatic, with data visualisations inserted into the report for you.

Your public report is correctly structured to follow LDO's required document standard.

Predefined sections and risk factor category tagging help tailor your written statement.

Publish at the click of a button (digital & offline).
Your data & privacy are our top priority
Your data is secure
Sensitive data is protected using 256-bit encryption (SSL/TLS and AES), while employee data is fully anonymised, so no one else can view it but you.
Faster, safer login
Use two-factor authentication (2FA) with no pesky passwords to remember. Generate secure one-time codes for easy login.
GDPR compliant
All your data is stored on EU servers and is not shared with any third-parties.
Get started with your 2022 reporting cycle today!
No credit card required. Activate your company account and get started today.
Pricing is calculated per employee, Estimate your annual price with the slider.
Compliance
Streamline your company's annual ARP reporting process (Aktivitets- og redegjørelsesplikten).
Guided step by step report generation: easily structure data & report content, automated analysis & presentation, one-click publication

Easy data input with payroll integrations & Excel upload

1:1 video onboarding session with an ARP expert

Reuse report data in next year's reporting process

Premium content subscription with tips and updates on reporting best practices
Frequently asked questions
All public, and all private employers with 50 or more employees are obligated to report. Additionally, private employers with 20 or more employees must report if one of their employees requests it.
What should be included in the report?
The report consists of 2 parts:

Part 1: report on data analysis (including gender balance, salary mapping, part-time including involuntary, temporary employees and parental leave)

Part two: a written statement describing how your company is working to improve workplace equality, inclusion and diversity.
How often do we have to report?
The report must be submitted annually. However some parts of the data collection and analysis is only required to be completed every two years. This includes salary mapping (lønnskartlegging). With Compliance, it's easy to complete the detailed data reporting annually, which we recommend our customers perform for improved insight and overview.
Where and when should we deliver the report?
The report must be published as part of your annual report and/or other publicly available documentation.
What happens if we don't submit a report?
Likestillings og diskrinineringsombudet ("LDO" - The Norwegian Equality and Discrimination Ombudsman) provide a guidance and follow-up role for employers. After the legislative preparations, they have a dialogue-oriented approach in the guidance and can make recommendations.

If LDO believe a business has not sufficiently met the reporting requirements, they can lodge complaints with Diskrimineringsnemnda (the Norwegian Anti-discrimination tribunal) . The board will then assess if the business has met the reporting requirement or not. Complaints are a matter of public record, with documents available to the public, both during the complaint process and upon resolution of the complaint. In the final instance, companies can be fined.
Will using Equality Check's solution make our organisation compliant with the reporting requirements?
While the Compliance tool follows the report standards, producing your report via the tool can't be considered as making your organisation compliant automatically. It is your company's board of directors who are legally responsible for reporting. They are responsible for ensuring your final report is published and completed in accordance with the legislation.

Equality Check has no legal responsibility for the content of your report or its content, and we cannot guarantee what Diskrimineringsnemnda (the Norwegian Anti-Discrimination Tribunal) may decide in the event of a complaint. However, our tool has been developed in close dialogue with advisers at LDO, and has been reviewed by the Employment Law Department of Thommessen law firm. Our experience is that employers who follow the recommendations in our tool deliver high quality report documentation that meet the reporting requirements.
What does Equality Check work to understand and interpret the reporting regulations when developing guidance and best-practices?
One of the big challenges with the current legislation is that there are no specific regulations or other supporting texts that clarify how the law must be reported in practice. This creates a lot of questions for employers when trying to interpret the reporting requirements.

Of course, we cannot guarantee how the discrimination board will decide when assessing individual cases for how the regulations have been interpreted. However, when determining our response to such questions, either ones our team identifies, or ones asked to us by our customers, our experts work systematically to develop best practices on how to solve the problem. This process is conducted in combination with relevant expert stakeholders (legal experts, business auditors, the reporting authorities), together with hundreds of hours of consulting on ARP reporting for our customers.
Visit our resource page to learn more about ARP