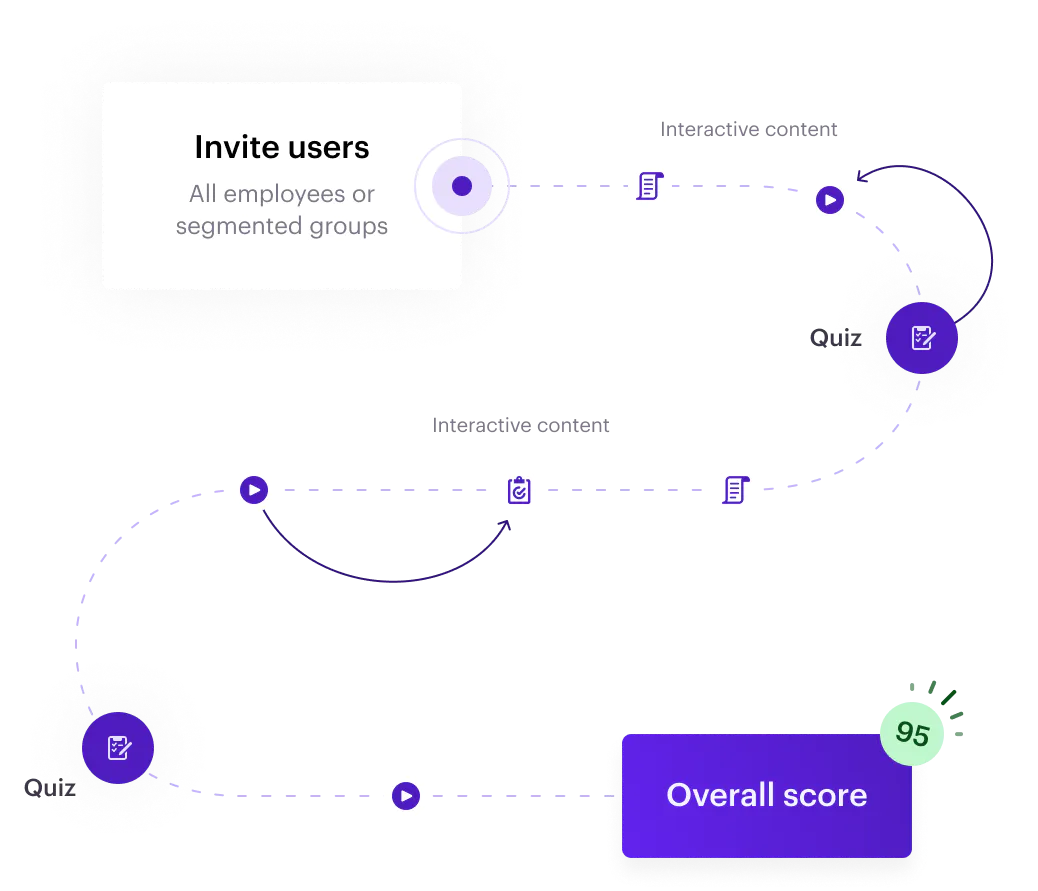 Knowledge is change. Kickstart your DEI strategy with e-learning.
Online learning is easy to scale across your whole organisation, so it's a great place to start for companies looking to invest in low-resource, high-impact DEI initiatives.
Structured learning focuses engagement on concrete outcomes: key skills & competencies, not just general awareness.

Simple, interactive courses makes learning approachable for all employees.

Learn from anywhere, at any time.
Quick course overview
Online courses for mobile & web

All modules available in English & Norwegian

New modules automatically added to your company plan
Module 1
Unconscious bias
Suitable for:
Awareness for all employees
---
Key skills
What exactly is unconscious bias, who does it apply to and why is it so important in the workplace?
Module 2
DEI - The new megatrend
Suitable for:
Recommended for leadership roles
---
Key skills
Learn more about what we mean by DEI and its growing importance in the business world. and why your organisation should care.
Module 3
Inclusive recruitment
Suitable for:
Hiring managers & anyone involved in hiring processes
---
Key skills
Learn best practices for developing an inclusive recruitment strategy and how to facilitate a more diverse talent pipeline.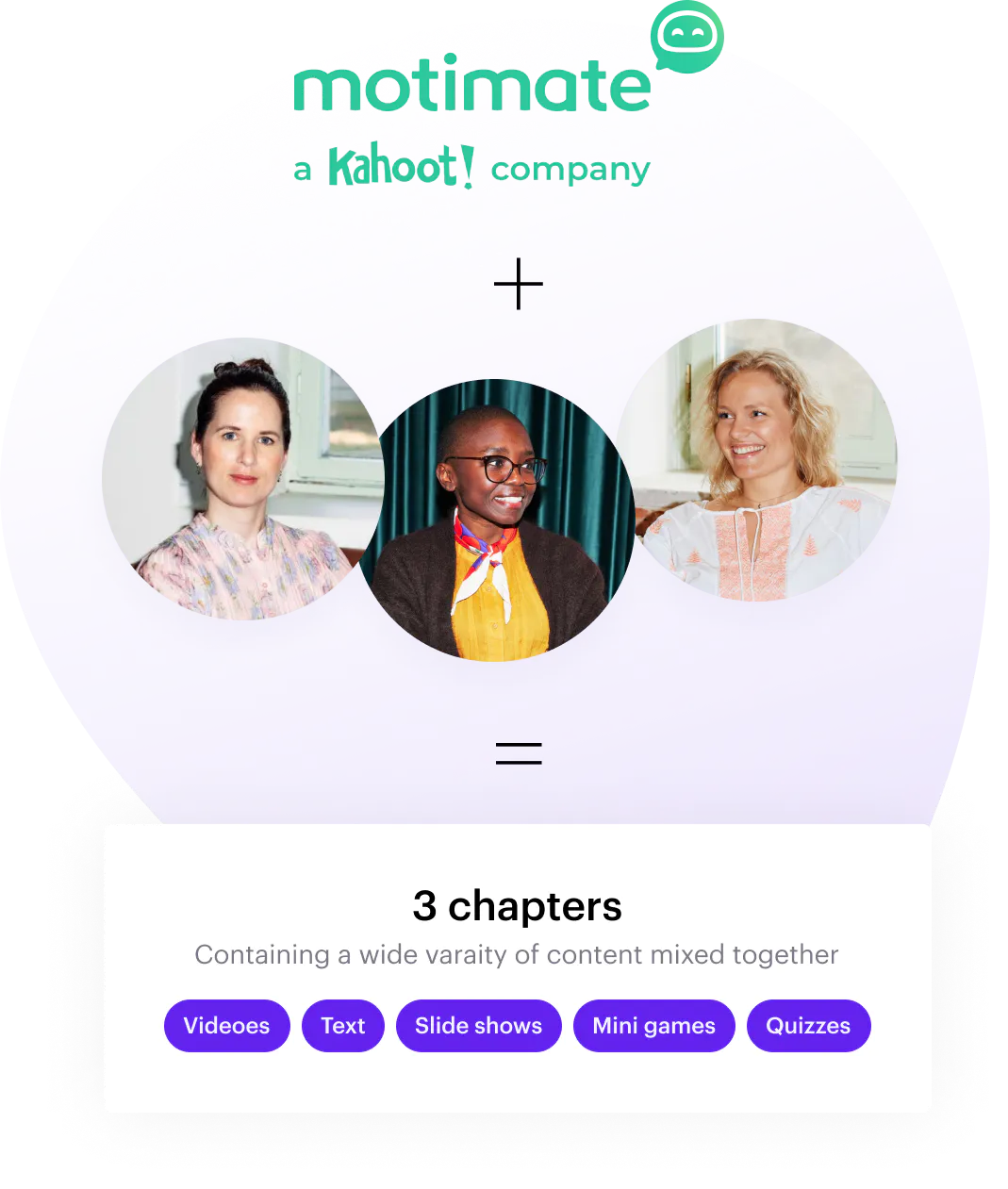 Fun, interactive learning developed by DEI experts.
We teamed up with leading e-learning platform, Motimate (a Kahoot! company) to create amazing, inclusive learning on DEI for all employees.
Courses developed by our team of DEI experts.

Multimedia learning materials with video, animations & interactives slides.

Gamified knowledge assessment with quizzes, puzzles & more.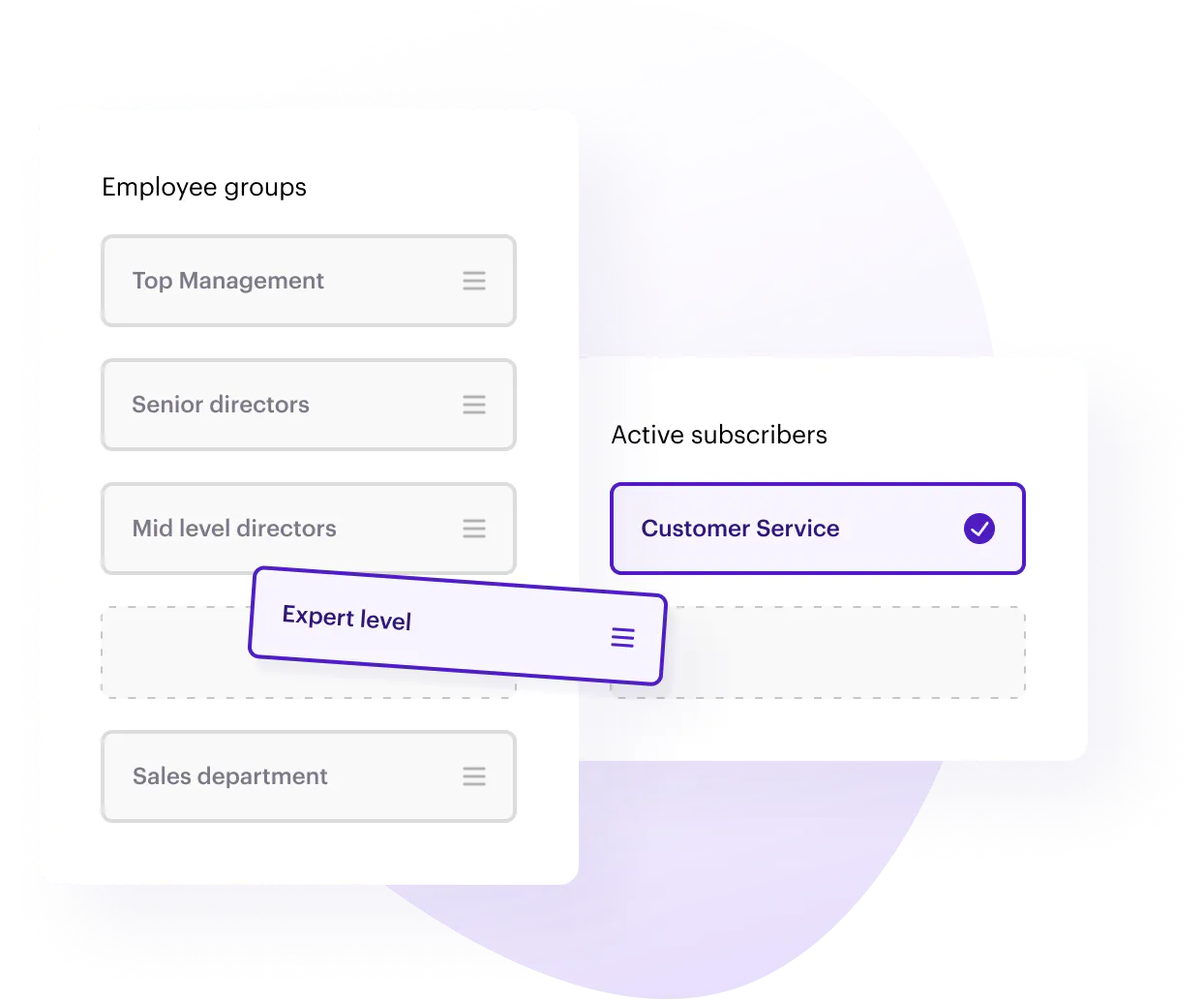 Make an impact with learning for all.
Your company subscribes to our e-learning solution, based on the number of employees.
Mobile-first learning is much more flexible than traditional one-off awareness seminars, workshops, etc.

Offer continous training for DEI without additional resources or investment.

Target & prioritise your training strategy, with courses for all employees & leadership training.
Get started with e-learning today!
Equality, diversity, inclusion training for every employee.
Pricing is calculated per employee, Esitmate your annual price with the slider
E-learning
Interactive, engaging learning from anywhere. Support cultural change with DEI training for your whole team.
Gamified e-learning for mobile & web

Structured learning to develop awareness & key DEI competencies for all employees

Simple course management - invite any employee via email

Subscription based - new modules automatically added to your plan

Very low annual investment per employee

Onboarding packages available

Custom branding & detailed reporting options

Integration options for syncing learner data & user mangement
Frequently asked questions
How long do the modules take to complete?
The included courses for launch are all designed to be introductory courses that shouldn't require huge time commitments. Of course, each employee is different in how they learn, but we estimate around 20-30 mins on average for each course.
Can we integrate course data with our existing LMS?
You can order custom integration options via Motimate, who have APIs to integrate learner and course data with your existing LMS platform. Motimate will provide technical onboarding and training to set you up for success.
Do we have to pay any additional fees when you add new modules?
As a subscription service, you have annual access to the course. All modules are included, with new ones being automatically included in your plan with no extra cost.
How many people can take the courses?
Your plan includes licensing for learners up to the maximum number for plan tier you purchase. If you choose the tier for 51 - 100 learners, you can invite a maximum of 100 employees to take the courses.
All course modules are available to all your users. You can order additional tiers if you have more employees to add.
You can view the full plan tiers at
https://www.motimateapp.com/courses/equality-check-campaign/
How do I invite employees?
All public, and all private employers with 50 or more employees are obligated to report. Additionally, private employers with 20 or more employees must report if one of their employees requests it.
When you have created your account, you can add learners with a bulk import of an email list (.csv or Excel). Users will then receive an automated invite email within 2 working days. You can also manage and add new users later via the admin page.

Custom integration options are also available to order from Motimate to integrate your SSO solution for user management/registration.
Visit our resource page to learn more about ARP